You may contact our customer service representatives at (434) 575-4240 between the hours of 8:30 am and 4:00 pm, Monday through Friday.

HCSA provides Emergency Services after hours for service interruption, water leaks or sewer blockages. Please notify us before you call a plumber.
You may contact our Emergency personnel at
(434) 222-7798 in the event of an issue with interrupted service,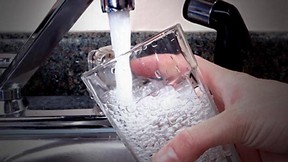 The HCSA Business Office is open Monday Through Friday
Normal Business Office Hours are Monday - Friday
HCSA Business Office Hours are from 8:30 to 4:00 PM Monday through Friday.
HCSA celebrates all state holidays and observances. HCSA offices will remain open to the general public by appointment only. We encourage that you call or email our customer service agents at: (434) 575-4240 or customerservice@hcsa.us. You may discuss your billing and service questions by phone or you can schedule an appointment to speak in person to a customer service agent.
The HCSA Business office will continue to provide services to our customers through our website for bill payment and customer service inquiries. All necessary forms and service applications are available for download or on our website.
HCSA Board of Directors Meeting
HCSA is governed by a seven (7) member board of directors who assure
that all operations are funded through revenues generated solely by fees and usage charges.
(
All meetings start at 3:30 PM)
ADVERTISEMENT FOR BID
SOUTH BOSTON, VIRGINIA
Halifax County Service Authority (Owner) is requesting Bids for the construction of the SEYMOUR DRIVE AND HODGES STREET WATERLINE IMPROVEMENTS project.
Scope of work: Installation of approximately 2,900 LF of new 6" waterline and related appurtenances along Hodges Street, including service connections. An existing 6" waterline along Seymour Drive will be abandoned in place and all services will be tied into an existing 10" waterline. The project also includes replacement of approximately 15 stormwater inlets, rehabilitation of 23 sanitary sewer manholes, and replacement of 150 LF of sanitary sewer.
Bids for construction of the project will be received by:
Halifax County Service Authority
2529 Houghton Avenue, South Boston, VA 24592
434-575-4240; mestes@hcsa.us
Public Bid Opening: Tuesday, March 7th at 2:00 PM EST, HCSA Conference Room, 2529 Houghton Avenue, South Boston, VA 24592
Non-Mandatory Pre-Bid Conference: Tuesday, February 21st at 10:00 AM EST, HCSA Conference Room, 2529 Houghton Avenue, South Boston, VA 24592
Issuing Office: Dewberry, 551 Piney Forest Road, Danville, VA 24540
Contact: Leslie Mantiply, PE; lmantiply@dewberry.com; 434-549-8504
Prospective Bidders must notify the issuing office of intent to bid to be placed on the plan holders list. All official notifications, addenda, and other Bidding Documents will be offered only through the designated website and sent directly to the plan holders.
Bids will be received for a single prime Contract. Bids shall be on a unit price basis as indicated on the Bid Form. All further requirements regarding bid submittal, qualifications, procedures, and contract award are provided in the Instructions to Bidders that are included in the Bidding Documents.
Printed copies of the Bidding Documents may be obtained from the Issuing Office by paying a deposit of $150 for each set. Bidders who return full sets in good condition within 10 days after receipt of Bids will receive a full refund. Non-Bidders, and Bidders who obtain more than one set of the Bidding Documents, will receive a refund of 50% for documents returned in good condition within 10 days. Make deposit checks for Bidding Documents payable to Dewberry Engineers Inc.
The Halifax County Service Authority (HCSA) provides drinking water and wastewater services to South Boston, Halifax, Clover and Virginia Intenational Raceway and Halifax County.
Our drinking water comes from the Dan River and is fully treated at our Leigh Street Water Filtration Plant in South Boston. The drinking water produced meets and exceeds all Federal and State water quality standards, providing water that is clean, healthy and safe to drink. HCSA maintains over 200 miles of water and wastewater service and collection system infrastructure.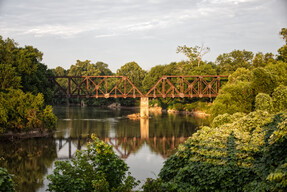 Our Mission
To provide quality water and wastewater services that meet all applicable standards at a reasonable cost to satisfy the needs of existing and future customers.
Our Vision
Provide high quality services to our customers at affordable rates with outstanding customer service.